Izu Heights Golf Club
Izu Heights Golf Club (formerly called Izu Golf Club) was established August 1986. The Course was designed by Mr. Shunsuke Kato, a famous Master Golf Course designer. The Course was designed to take advantage of the wonderful natural terrain and the breathtaking views of Mt Fuji. The Course is located 550metres above sea level however each hole is relatively flat to play.
The front nine is widely open and and a links style course. Mt. Fuji can be seen from each hole. The back nine is located in the forest and every course has been separated by primeval forest.
Golfers can therefore enjoy two different type of course at one location which is a unique feature of Izu Heights Golf Club.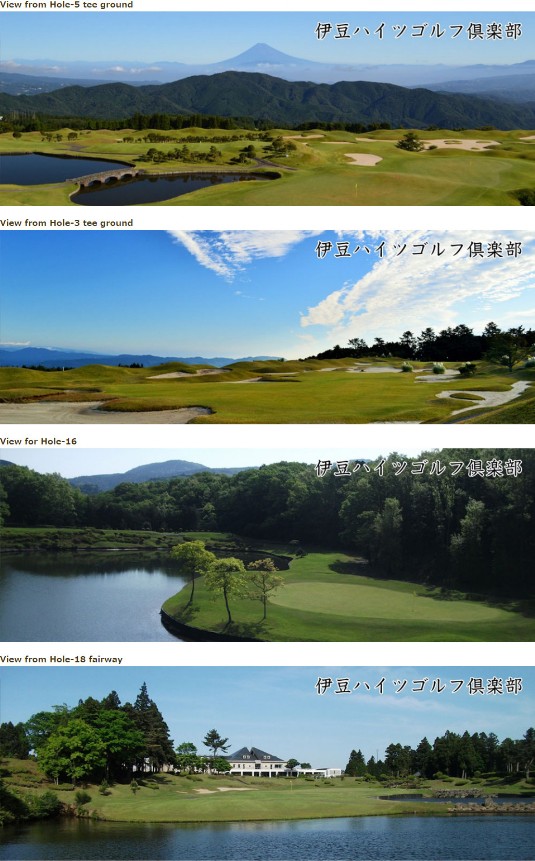 Easy Access-1 (By Train)

Use Shinkansen to Mishima Station and then transfer to Izu Hakone Line to Shuzenji Station. Take a taxi to Izu Heights Golf Club.
( Please be noted that Golf Club has no transportation service between Shuzenji Station to Izu Heights Golf Club. )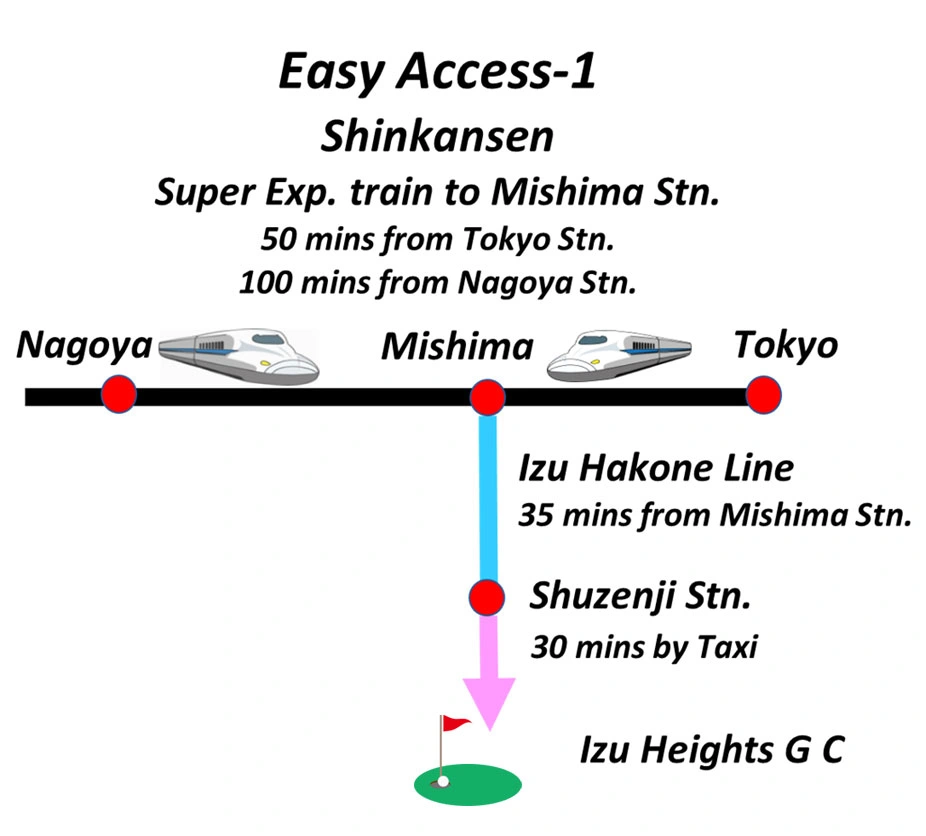 Easy Access-2 (By car)
Use Shin Tomei expressway then get off the expressway at Nagaizumi, Numazu IC.
Then take Izu Juukan road and get off at Ohdaira IC.
Then take Route 12 and Route 59 to Izu Heights GC.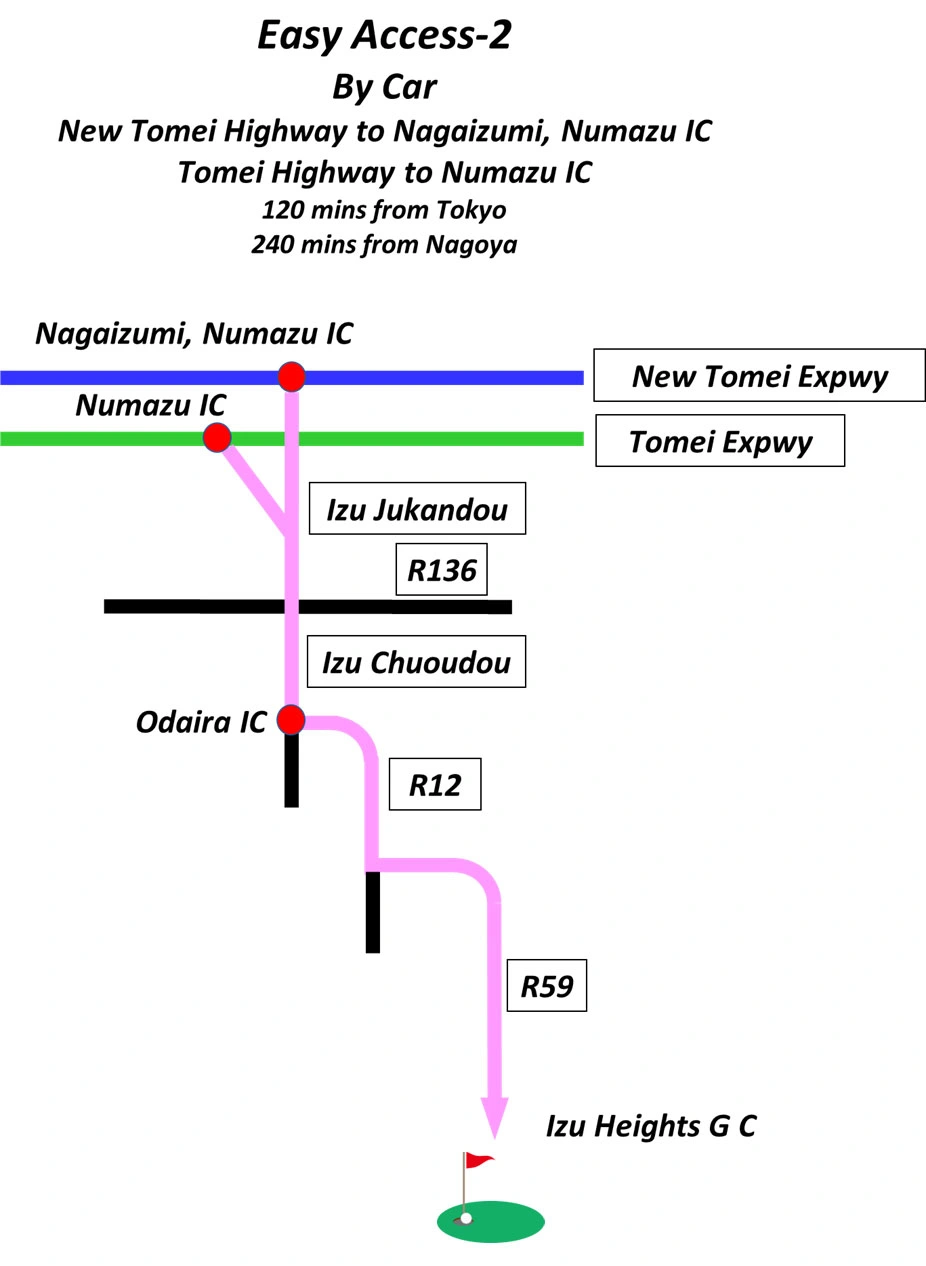 Rentals
Limited numbers of Clubs and shoes are available.
Please check with us before reservation.
Reservation policy
• We accept reservation only via agents authorized by us in Japan.
• We accept service voucher issued by the agent authorized by us.
• In case of direct reservation, pre-payment of JPY30,000 per party as a deposit is required.
• In case reservation via our authorized agent deposit is not required.
• Pre-payment is required in 2 weeks advance.
• We have a cancellation policy. Please check with us before made reservation.
Important
Cancelation will be made by us in case that deposit and players report are not submitted by the required date without reasons.
For reservation & further Information
Fax: +81-558-83-3511
Attention:
In order to avoid any misunderstanding we prefer for reservations/cancellations to be made by email or fax.
Course Layout